** TOP SPONSOR AD ~ Order Yours : Click Here!
** IN THIS ISSUE
** Top Sponsor Ad
** In This Issue
** Publishers' Notes
** Advertise in Multiple Ezines
** Feature Article: Building Your List With Facebook
** Famous Quotes
** Ezine Ad Swap
** Middle Sponsor Ad
** This Week's Featured Video : List Building Tutorial - How To Build A Big List Step By Step Training
** Your Subscriber Ads
** Bottom Sponsor Ad
** Submit Your Free Ad
** Contact Information
** PUBLISHER'S NOTES
Hello Fellow Entrepreneur!

Thank you for being a part of our community! We wouldn't be here without you :). This week's issue of your favorite ezine has arrived! In this issue, you will learn List Building. You know that building a list is the single most important part of marketing... without a list, you don't have an income. Many people just don't know how to go about building a list... that is where w can help.

So, grab yourself a coffee... sit down in your favorite chair... and read on. This issue of The 24KaratMarketer Ezine will become your blueprint to starting your own profitable home business!

Did you want even MORE information, downloads and resources? Upgrade to our PRO membership and become a MASTER INTERNET MARKETER for a minimal $10.00 a year and gain access to thousands of dollars worth of invaluable tools and information! You will find the link to this on the website sidebar.

As always, have a blessed and prosperous week! Blessed Be - and thank you for being such loyal subscribers!
Thank you for subscribing to The 24KaratMarketer Ezine

Connect with me

** ADVERTISE IN MULTIPLE EZINES
** FEATURE ARTICLE ~ Want to Submit an Article? Contact Us Here
Building Your List With Facebook
By Gary L Gross

I'm sure by now you're ready and anxious to get busy driving traffic to your opt-in page or the opt-in form on your blog. Today we'll get started with that by using the most popular social media site out there - Facebook. You'll get the best results from today's exercise if you already have a decent following on Facebook. If you don't, that's OK. Add it to your list of things to work on going forward and in time you will see good results.

There are two different ways to regularly grow your list with Facebook. The first is a set up once and be done method, the second requires some posting on your part on a regular basis. I recommend you use both to make the best use of Facebook.

Setting Up An Opt-in Tab For Facebook

As you grow your audience on your Facebook page, you want to make it easy for them to sign up for your list. A great way to do this is to provide them with an opt-in form right on your Facebook page. Most autoresponder services make this easy to do.

Here's a quick rundown of what you do. You create a new opt-in form within the Aweber interface. Then log into Facebook, go to your page, and add the Aweber app to your page. From there you'll log into your Aweber account, pick the list you want to work with and finally chose the opt-in form you want to display.

The entire process won't take you more than 30 minutes and you'll have yet another channel set up that will send new subscribers to your list.

Mentioning Your List and Lead Magnet In Your Facebook Posts

Another great way to build your list regularly via Facebook is to mention your list, your newsletter, and your lead magnet regularly along with some info and a link back to your site where your readers can sign up.

While the opt-in form tab will only work on Facebook pages (not on your personal profile or in any groups you manage or participate in), this second method will work anywhere anytime. Don't spam your audience, but don't be afraid to casually mention your list. Focus on the benefits for your subscribers. For example, if you share a tip or case-study each week, mention that on occasion, or share part of the tip or case study on Facebook along with an invitation to join your list to get more tips and case studies like this.

Leveraging Facebook is a great way to get in front of your audience, in a place where they are already hanging out online and then getting them back to your site and on your list.

ABOUT THE AUTHOR

Gary Gross specializes in helping you learn to make money online. Sign up for his highly-acclaimed and free Internet Marketing News Newsletter to find out how to start making money online & fire your boss. Simply visit his blog at http://internetmarketingnews.us.
** FAMOUS QUOTES!
** EZINE AD SWAP - MORE GREAT EZINES! ~ Publishers want to swap ads? ~ Contact Support here
Ezines at Your Biz cafe is a free internet marketing, blogging tips,
article submission and resources ezines. Plus get updates and
promotions on other websites in the Your Biz Cafe Network of
web sites. Free Text ad space for two months when you subscribe.
http://ezine.yourbizcafe.net

Sylvia's Business Log Newsletter Helping with advertising and
business 2016. Click Here: http://bit.ly/1IT29au

Free subscription, new contest, free weekly ads, resources,
tools, articles, tips, advertising, e-books, software, links, ect.
Gifts with free sign up! NEW CONTEST!
http://sylviasezinenews.net/

Annual Press is a free tips and resources publication focusing on
Internet Marketing, Web Hosting and Web design. Free services
include, Classified Advertising, Article Publishing and Creative
promotion (ie: Novels, poetry and short stories)
http://annpress.atwebpages.com

Want an ezine with a personal touch?
Free advertising, free downline builders, free
links to website traffic. Earn multiple streams
of income from free marketing programs.
All that and more when you join free. Get
tools and tips to achieve online success.
Sign up today and receive a free classified ad.
Affordable advertising rates too.
http://karengates.com

Internet news, comment, business resources, marketing
tips &strategies to help you grow and prosper, healthier and wealthier.
http://business-opportunities-newsletter.com/subscribe.htm

Your Ideal Marketing Resource for Home Based Businesses!!
Quality Ezine advertising, Outstanding web marketing tools, news,
and tips. We offer free and paid advertising to help you build,
promote and maintain a steady flow of business.
http://www.islandezine.com

Instant Internet Newsletter
Receive Powerful Informative Marketing Articles, Tools and
Techniques that you can use to increase profits, sales and
web site traffic in your online business. Free Downloads
and Free classified ads each month.
http://www.RBar67.com/instant.htm


** MIDDLE SPONSOR AD ~ Order Yours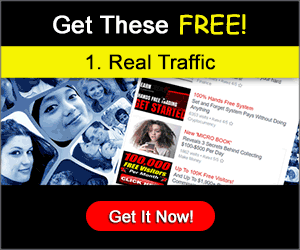 ** Featured Video ~ Got a video you want featured? Choose 'Submit Video' to get the video embed code to me!
List Building Tutorial - How To Build A Big List Step By Step Training
** SUBSCRIBER EZINE ADS ~ Submit Yours Here! ~ Click Here
** EzineAd.net EZINE ADVERTISING NETWORK
ATTENTION: Health Enthusiast ...... "Revealed! Everything You Need to Lose Weight Today, Without Diet Pills, Mail Order Meals, or Tasteless Treats... Click Here
Motor Club Of America Is Changing Lifes Like me, you too can make up to $900 per day helping people with motor club of America benefits! Less than $20 to join and you can start earning from day one Details >>> Click Here

FACTS YOUR LENDER DOESN'T WANT YOU TO KNOW 30 year mortgage - still owe 90% after 15 yrs. After 24 yrs. you'll pay over 3TIMES the amount you borrowed at end of 30 yr mortgage, SAVE BIG WITH FREE SOFTWARE TODAY !!! Click Here
** MyWizardAds SOLO Ad Advertising ~ 6 Line No Sub Ezine Ads ~ Premium and Super Ad Packs ~ MY WIZARD ADS
Help Families Adopt Children. When you purchase jewelry, clothes, fragrances or anything else from my page, I will donate a portion of the proceeds to Help Us Adopt. You can make a difference in a kid's life. Click Here

** YOUR AD TO 1,500,000+ GENUINE EZINE READERS! ~ 2 Bux an Ad Ezine Advertising
Save $$$$ on Health Services!
HelpCare Plus Provides Significant Discounts.
Dental, Vision, Chiropractic, Senior Care, more… Covers Entire Household for 50 cents a day.
Not insurance! No Qualifying!
Click for Free Details!
http://www.helpcareplus.com/

Hey, you've tried (and failed) the MLM & pyramid schemes Not to mention all those push-button-systems that took all your money and never made you a single cent. I've finally found a secret society for people just like us who have tried and failed to make money online. Watch this 10 min Video and increase your earnings FAST http://freetrafficsniper.com
** BOTTOM SPONSOR AD Advertise Here
THAT'S IT FOR TODAY... Have a great week!
Until next time...

An' it harm none, do what thou wilt!

Regards
Michelle Hoffmann
Publisher - The 24KaratMarketer Ezine
http://free24karatmarketer.com

Contact me here
I'm on Skype! : the24karatmarketerezine
Phone: 715-426-0518
Office Hours: 10am - 3 pm CST
Email Me: webmistress [at] free24karatmarketer [dot] com
** LEGAL WARNING
Any person reporting alleged s.pam to any person, persons,
or entities without physical proof of said claim is guilty of both
fraud and a civil crime and may be pursued and prosecuted to
the fullest extent of the law. Further, should the said
allegation result in any interruption of normal business activity
of the company and/or result in loss of income and/or result in
unnecessary expenses, a civil suit will be brought against the
complaintant for restitution.
© 2015 ~ The 24KaratMarketer Ezine ~ *All Rights Reserved.*